FREE SHIPPING | Most Orders Over $100 *
Excludes orders outside the Continental USA and HB Series incubator orders. For orders under $100, we offer "Standard Ground Shipping" at a tiered pricing model.
Orders received before 12pm, EST are typically shipped out the same business day. Backordered products are shipped out within hours of their arrival to our warehouses. We try our best to ensure you have your equipment as soon as possible.
WHAT ARE MY SHIPPING OPTIONS?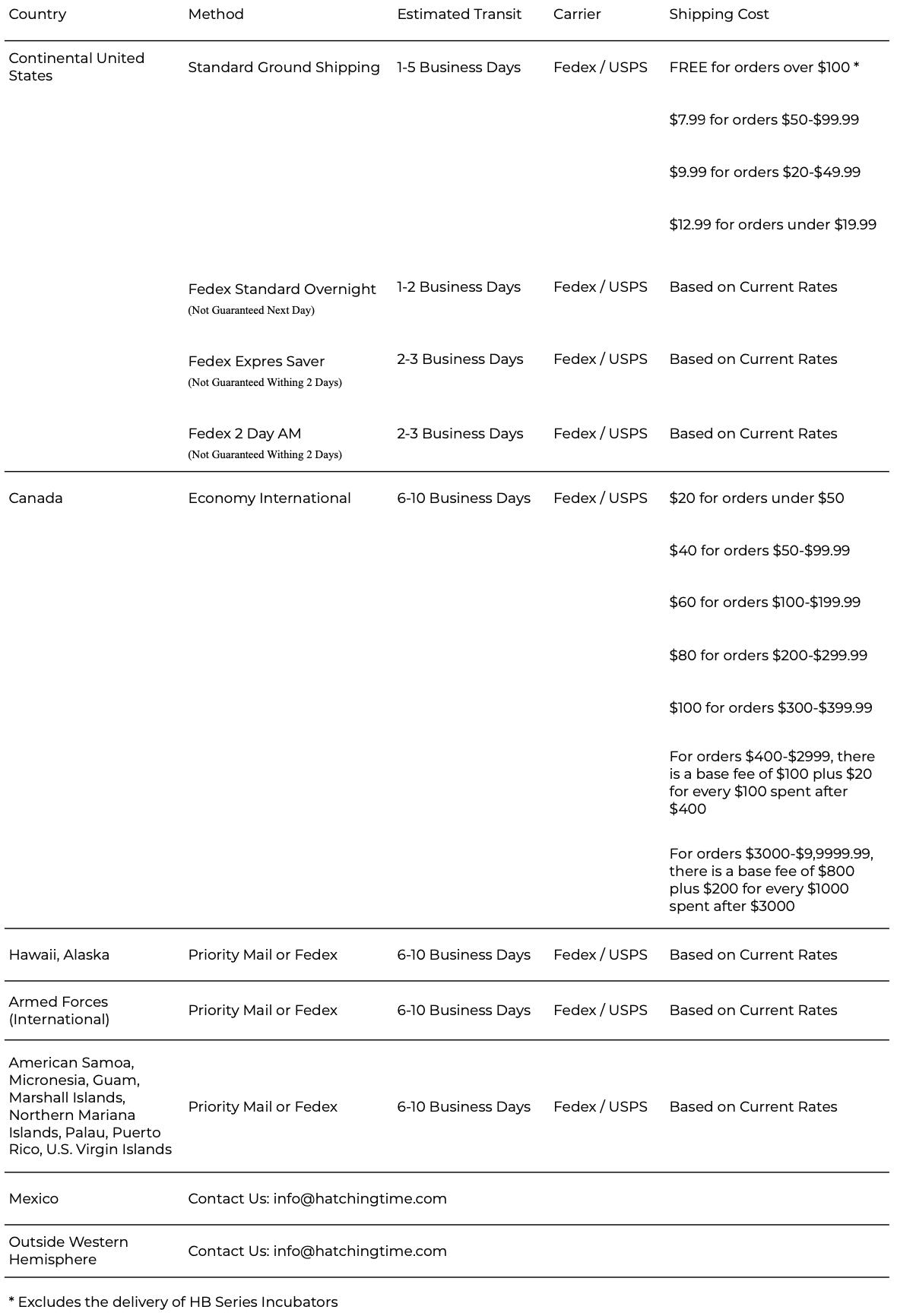 GROUND SHIPPING TRANSIT TIMES
We ship from our Headquarters in Newark, DE. If your product is on backordered, these estimates are applicable ONLY once you have received your order's shipping confirmation email. This chart is for the Continental United States ONLY.